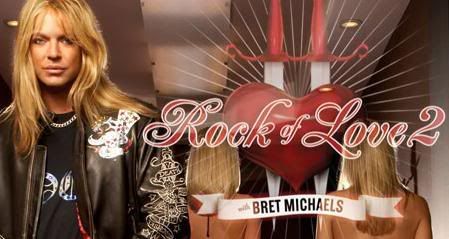 rock of love 2 starts tonight. 9/8c.
i have a feeling it won't be as awesome as the first. but like the trainwreck it is, i know where i'll be when it starts. on my ass, in front of the tv. because as much as i want to, i can't look away.
and i'm really impressed with his non-bandana hairstyle in the ad. like he's trying to make his point that there is no thinning hairline. ..or that he at least got it fixed.